Forgot Login
Forgot Login Details
Please enter the email address associated with your account and press Send. We will generate a random password for you and email it to you. You can then use this to login to your account. We recommend that you change your password as soon as is convenient.
Payment Methods
We accept most credit and debit cards online and in-store, secured by SagePay. In addition you can pay using PayPal.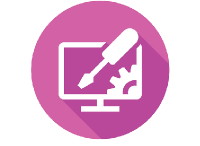 Our 2 Year Warranty
We are so confident about the quality of our systems that we are able to cover our PC Systems with a two-year, free collect-and-delivery, warranty on parts and labour.