PC and Apple Mac Repairs
Powerc.com are PC Computer Experts; we are PC Laptop and Apple Mac Specialists. We are based in Kempston in Bedfordshire near Bedford, Bedfordshire and also cover the following surrounding areas. Milton Keynes, Buckinghamshire, Hertfordshire, Cambridgeshire. Our team of Computer engineers have computer knowledge spanning from 10years to over 27years.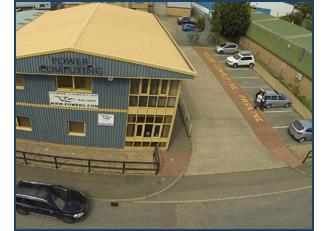 If your PC, Apple Mac, Laptop or tablet has stopped working or isn't behaving as it should, then why not bring it to our POWER CHECKUP Clinic and let our qualified engineers give it a thorough health check. We will meticulously investigate any known problems whilst pro-actively searching for tell-tale signs of problems to come. We have our very own Car Park so that you can drop your computing device to us without any parking issues. We have a team of approved technicians who are fully trained and experts in their field & you can be rest assured that your data is in safe and in capable hands. Just to give you an idea we have engineers from 10 year's experience to a massive 32 years of computing knowledge not combined years and excellence going back to the days of the Sinclair QL. We have been in business for 30 years. We have great reviews locally & nationally from customers whether we have sold a new computer or repaired their computing device. We are a local Bedfordshire & national company that you can trust. We have a full inventory of stock at our disposal enabling us to fix or re-build you a new computer fast.
We can breathe new life into your old computer, replace parts while performing the repair and even upgrade your PC at the same time.
We are PC and Apple Mac Specialists here in Kempston Bedford Bedfordshire . Popular types of Work Undertaken:
Diagnose all types of PCs Laptops and Apple Mac computers
Transfer data from your old computer to a new computer keeping all the software & data intact
Replace broken Laptop & ipad Screens
Hard Drive replacements & data recovery to PCs and Apple Mac Computers
Giving your PC or Apple Mac a new lease of life by replacing its old slow hard Drive for the latest super-fast Solid-State Drive, making sure that you keep your programmes & Data intact. This is a quickest & most cost-effective way to speed up your new or old PC laptop or Apple Mac computer. Please ask for details 01234 851500
Liquid Damage Repair & DC Power Jack replacements
Re-Building your nightmare DIY computer build
Virus and Spyware Removal & Software re-configuration
Remote Support
Cloud Services Specialists
Home Wireless Networks
Hard Drive Data Recovery PC or Apple Mac
Transfer of Programmes from old & tired existing PC or Apple Mac to new device
Apple iMac or MacBook Repairs
Full managed IT support for Home and Business
What's my next step?
Gather everything together – normally we will just need your computer so you can leave out the keyboard, mouse and other external devices. Have a clear idea of what the problem is – if you can describe the fault to us, we'll be in a better position to fix it quickly.
Then just follow step 1 (we'll take care of steps 2-4!). At all stages you can login to your account on powerc.com and check the status of your repair (coming soon).
4 Easy Steps to Peace of Mind
Call us on 01234 851500 or pop into our showroom with your PC, Apple Mac, Laptop, iPad or tablet to discuss how we can help & book in your computer repair.
We'll start to diagnose the problem and will produce an estimate for any parts & labour required & contact you.
If you're happy with our estimates, we'll carry out the repair. If you decide not to go ahead with the repair you will be liable to pay a diagnostics fee of no more than £50 inc vat on collection of your faulty item.
We will update your online account or contact you directly as the repair progresses and contact you when it's complete.
Our Guarantee to You
Reliable, Trustworthy, Honest Service
Full Client Data Confidentiality.
All new parts fitted as part of the repair come with Power Computing's standard warranty.