Power Computing Warranty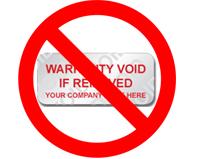 At Power Computing, every PC that leaves our warehouse is meticulously assembled and tested by our skilled engineers with the care and attention that makes our systems unique.
We are so confident about the quality of our systems that we are able to cover our PC Systems with a two-year, free collect-and-delivery, warranty on parts and labour.
THIS IS AN EXCEPTIONAL WARRANTY IN THE COMPUTER INDUSTRY.
The Two-year PC Systems Warranty gives you:
Free collection and delivery for warranty repair
Free replacement of any faulty piece of hardware (base unit only)
Free labour costs
Free telephone support on hardware issues
This warranty is available to UK consumers only and is in addition to, and does not replace, any warranty provided by your statutory rights under UK consumer law.
Technical Support
To obtain technical support on your PC System from powerc.com please contact us by telephone, letter or email; you can also use our support form on this website.
We offer you free support on hardware issues and, if we can, on any software product purchased with the system. If you telephone us please make sure that you have all the details of your system to hand to enable us to deal with your problem as efficiently as possible.
Please note that you do not have to call an expensive, premium-rate number to obtain support from Power Computing, just use our normal office number 01234 851500. Another example of why we stand head and shoulders above the crowd of PC suppliers.
No "Warranty Void" stickers!
Our PCs do not come with a "Warranty Void If Removed" sticker as we believe in letting our customers upgrade/change the internals of their system without having to worry about voiding the warranty. Of course we will not accept any returns under warranty with evidence of customer damage, caused by improper removal/installation or tampering of components.
The PC Systems warranty does not cover:
Help with the installation of Windows if the operating system was not purchased at the same time as the base unit,
Any software-related issues beyond our control, e.g. Windows instability following the installation or removal of software packages that were not supplied with the original system,
Virus, spyware and other malicious software infection.
Our PC Systems Warranty covers your system in normal use only. This warranty does not cover damage caused during shipment if the item is badly packed by you. Neither does it cover any damage caused by actions that are beyond our control including, without limitation; impacts, fluids, fire, flood, wind, earthquake, lightning or similar disaster; war, riot; unauthorised modifications, attachments or peripherals; improper use, installation or electrical supply; improper maintenance; any other misuse, abuse or mishandling. This warranty is not applicable to software products; any warranty applicable to software is provided by the original manufacturer.
Warranty on other Products
Products other than our PC Systems are covered by our normal one-year warranty which is in addition to any warranty from the manufacturer of the equipment.
Our Iiyama monitors are covered by a three-year manufacturer warranty with on-site swap-out.