powerc.com Cookie Policy
What is a cookie?
A cookie is a small text file that is stored on your computer or mobile device by your browser, following a request from a website's server. Generally, only that server will be able to make sense of the contents of that cookie. Each cookie usually consists of some anonymous information such as a unique identifier. It allows a website to remember things like your preferences or what's in your shopping basket.
Cookies are either 'session' or 'persistent' cookies, depending on how long they are stored for:
Session cookies are only stored for the duration of your visit to a website and are deleted from your device when you close your browser – these are often used to remember the contents of your shopping basket, say.
Persistent cookies are saved on your device for a fixed period of time after the browser has closed and are activated each time you visit the website where the cookie was generated – these are useful for preferences or tracking your visit.
Cookies may be set by the website you are visiting ('first party cookies') or they may be set by other websites who run content on the page you are viewing ('third party cookies').
What type of cookies are there and which do we use?
Generally, the different types of cookies can be divided up into four classes – let's look at the details of those classes and the cookies we use on this site.
Essential or 'Strictly Necessary' Cookies
These are cookies which are essential for the smooth running of a website. Without these cookies, parts of a website would not function. These cookies do not track where you have been on the internet and do not gather information about you that could be used for marketing purposes.
Cookie
Name
Purpose
More Information
Persistent

Set by us

HS-UID
This uses a unique, anonymous value to point to information on our server, such as your address and name, that you may supply to us while browsing the site and placing an order. We will never use this other than for the purposes of enhancing your browsing experience and for our own direct marketing.
You can remove this in your browser settings or by using certain browser plug-ins.
Session

Set by us

HS-SID
A unique, anonymous value that is a 'session id', which allows us to maintain the contents of your shopping cart and your login status.
You can remove this in your browser settings or by using certain browser plug-ins.
Functional Cookies
Functional cookies are used to remember your preferences on our websites, any login details and to provide enhanced, more personal features. Functional cookies do not track your internet usage or gather information which could be used for selling advertising.
Cookie
Name
Purpose
More Information
Persistent

Set by us

HS-UID
This uses a unique, anonymous value to point to information on our server, such as your address and name, that you may supply to us while browsing the site and placing an order. We will never use this other than for the purposes of enhancing your browsing experience and for our own direct marketing.
You can remove this in your browser settings or by using certain browser plug-ins.
Persistent

Set by us

HS-cookieWarnSeen
This is just a numeric value to keep track of whether you have seen the warning that this site uses cookies.
It's used to remove the warning about cookie use. Delete it to re-instate that warning.
Analytical Performance Cookies
We may use Performance cookies to help us to better understand how our visitors use our website so that we can improve our website content. These cookies may be set by a third party company (third party cookies). Third party cookies that we use are identified in the list below, together with information as to how you can opt out of receiving them.
Cookie
Name
Purpose
More Information
Google Analytics
_utma
_utmb
_utmc
_utmz
These cookies are used to collect information about how visitors use our site, which we use to help improve it. The cookies collect information in an anonymous form, including the number of visitors to the site, where visitors have come to the site from and the pages they visited.
Click for an overview of privacy at Google
Behavioural Advertising Cookies
Behavioural advertising cookies, which may be placed on your device by us or third party service providers, remember that you have visited a website and use that information to provide you with advertising which is tailored to your interests.
We do not use such cookies although third parties, such as Facebook or YouTube, may set cookies on their own websites or through code snippets present on our website.
What if you don't want cookies to be set
You may find the idea of a website storing information on your computer or mobile device a bit intrusive, particularly when this information is stored and used by a third party without your knowledge. Although this is generally quite harmless you may not, for example, want to see advertising that has been targeted to your interests. It is possible to block some or all cookies, or even to delete cookies that have already been set; but you need to be aware that you might lose some of the functionality of our website if you do this.
If you wish to restrict or block web browser cookies which are set on your device then you can do this through your browser settings; the Help function within your browser should tell you how.
Useful links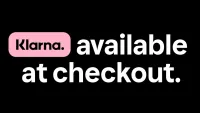 Smoother Shopping with Klarna
We are pleased to be able to offer Pay Over Time payment options with Klarna; you'll see these on the Checkout page. This page gives more detail on Klarna.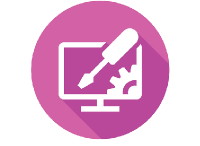 Our 2 Year Warranty
We are so confident about the quality of our systems that we are able to cover our PC Systems with a two-year, free collect-and-delivery, warranty on parts and labour.

What our Customers say