Collection from your local PC computer shop in Bedford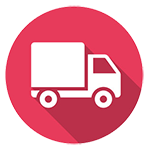 Order Online and Collect Sameday. Your local PC computer shop in Kempston Bedford Bedfordshire that stocks & builds from entry level to High End Computer PC systems.
Place an order for any* custom-built PC by 12pm and, assuming we have the components in stock, we will build that PC in our warehouse and it will be ready for collection by 6pm (close of business) that same day! (For very large/powerful PCs we may require an extra day or two for more extensive soak testing)
Configure your PC online using our flexible customisation pages and place your order, selecting the Collection option from the shipping menu on the Checkout or Payment page - assuming that we receive and verify the order by 12pm we will have your PC ready for collection by 6pm that same day. If we receive your order later than 12pm we may still be able to fulfil your order that day but we cannot guarantee it - we'll contact you to let you know as soon as possible. In the event that we cannot build your PC that day, it will be ready on the next working day (Monday to Saturday inclusive).
Of course, you can order any item on our website for collection from our shop, providing it is in stock. For the address of our shop and a map of how to get there, just visit the contacts page. Please ensure that you have chosen the Collection option in the Shipping menu and given us a valid telephone number - we will contact you by phone to confirm your collection.
*For larger systems, such as high end gaming, it will not be possible to collect the same day as they require more extensive overnight testing. We will contact you to arrange a collection date/time, usually the following working day. If you are collecting components its always best to check if the item is in stock & to confirm with us prior to collection. Thankyou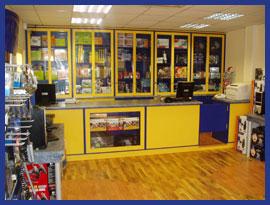 We ask you to pay online before collection for security purposes. Please bring your credit/debit card and a form of id (driving licence or passport) with you when collecting your goods.
Please don't hesitate to contact us should you have any questions about this service.
Payment Options
We accept all forms of major UK debit and credit card at no extra charge.

Use PayPal™ or Klarna by choosing the relevant option in the checkout process or on the Payment page – you will still complete the order with us, just paying with PayPal™ or Klarna.