Blog
Upgrade from a customer's Power Computing 8 year old Intel 1st Gen i7 930 PC to the very latest Custom Intel 8th Gen i7 Coffee Lake 8700K PC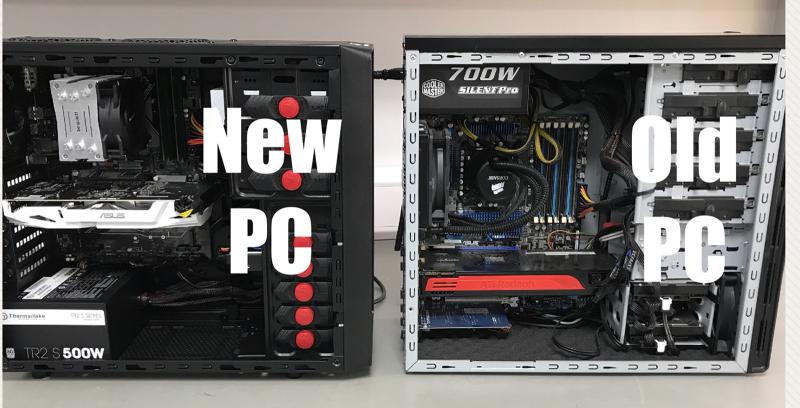 The customer brought the PC in to us as it had become really slow and, when left off for a while, it would make a horrible noise for a few minutes when turned on. The customer also expressed their concern that their data was not backed up and there were a lot a valuable pictures that were important to retain.
Upon inspection of the PC we quickly discovered that the noise was due to the AMD HD 5870 Graphics Card fan failing. The hard drives were also on their last legs, being nearly 8 years old, and were the main cause of the slowness. We advised that to replace the graphics card and hard drives would not be economical as the PC was so old and other components were likely to follow in failure.
The customer was very pleased with how their current Custom Intel i7 PC had worked for them so far and how long it lasted, that they were happy for us to specify and build a new Custom Intel i7 to get them out of trouble and see them into the future.