Blog
SSD Upgrade and Data Encryption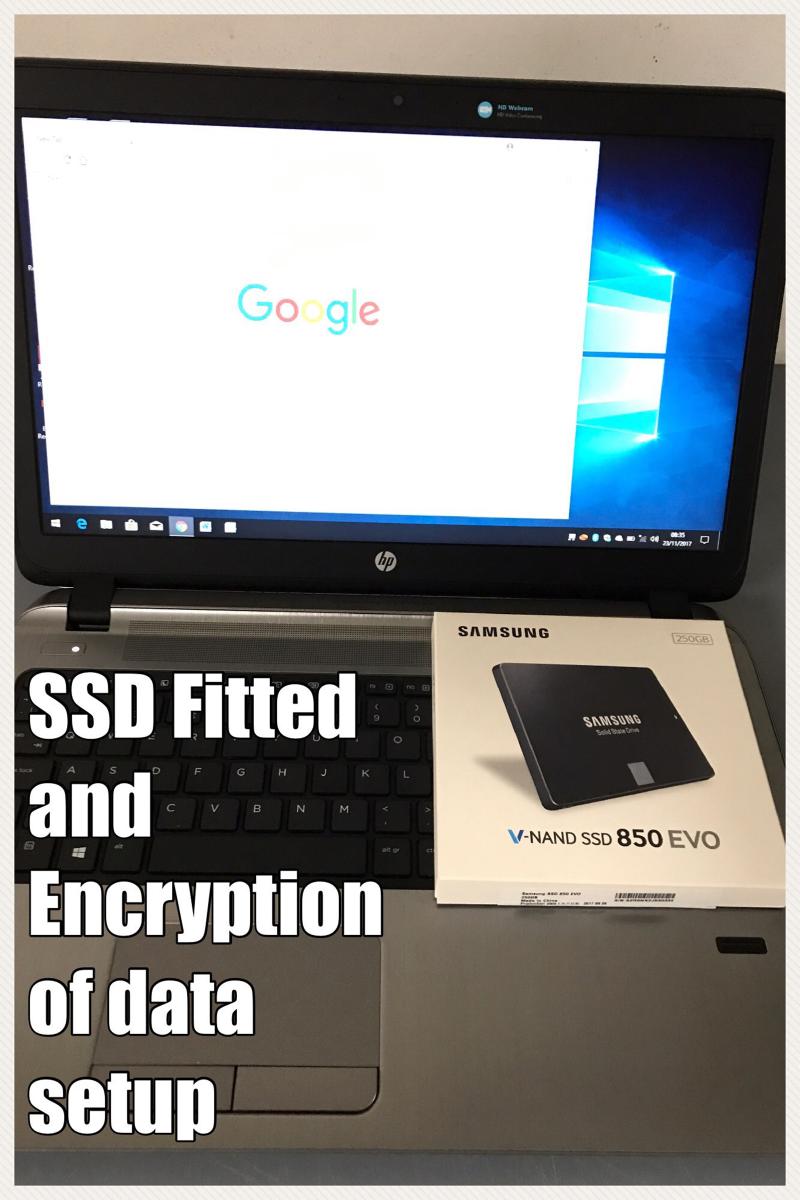 Customer came in to our store, after a loyal customer's recommendation, to express her concerns that her laptop was running very slow and as a financial advisor she required her data to be encrypted if stolen. The customer was prepared to buy a new laptop. However, I advised to her that the laptop is in amazing condition and of good specification meaning it would be more beneficial & economical to upgrade rather than replace. So, the upgrade path that we agreed on was to replace the traditional slow mechanical Hard Drive for a super-fast SSD and upgrade to Win10 Pro which includes BitLocker and we checked that this was sufficient as an encryption method.
Fitted SSD and Installed Win10 Pro from fresh and setup tested the encryption. Customer collected the laptop and I called the customer a few days later to find out how it's going. She said that we did an amazing job and was so happy with the speed of the laptop and felt safe knowing that her data was secure.
If you are looking for Computer PC laptop repairs and upgrades in the Bedford area, we are based in Kempston Bedfordshire. Power Computing are your local Computer PC repair specialists. Speak to a Specialist on 01234 851500.