Blog
Custom Overclocked Intel i7 GTX 1080Ti SLI Gaming Beast.
We were very excited to build this dream custom gaming PC at our site in Kempston, Bedford. This PC was specified by one of our customers as they wanted an all-singing and all-dancing gaming PC. And what a beast it turned out to be! We didn't want to let it go when we finished.
Boasting an Intel Kaby Lake core i7 7700K effortlessly overclocked to 5GHz and two EVGA GTX 1080Ti Founders Edition in SLI, this system is ready to tackle any game in any format, including 4K and VR.
Also included in the system are two Samsung 960 EVO M.2 SSD drives running in RAID Stripe, resulting in extremely fast boot times and practically non-existent load times.
All of this was expertly cased in the elegant Corsair Graphite 780T, allowing for masses of airflow and future upgradability (not that it is needed).
In our video we have coupled the system with the Asus ROG Swift PG278QR monitor, which runs at 2560x1440 resolution and 144Hz (overclockable to 165Hz with the press of a button). Also featured on this monitor is Nvidia's G-Sync technology, which synchronises the framerate with the refresh rate to eliminate stutter and screen tearing resulting in a seamless and immersive experience.
You will also notice the Asus Cerberus Gaming keyboard & mouse bundle, which we are currently offering at a very appealing price with a free bundled Asus ROG mousepad (Also in the video).
Due to the excessive spec of this PC it would also be perfect as a high-end Editing PC ... in fact anything you want a PC for, this custom PC would handle it with ease!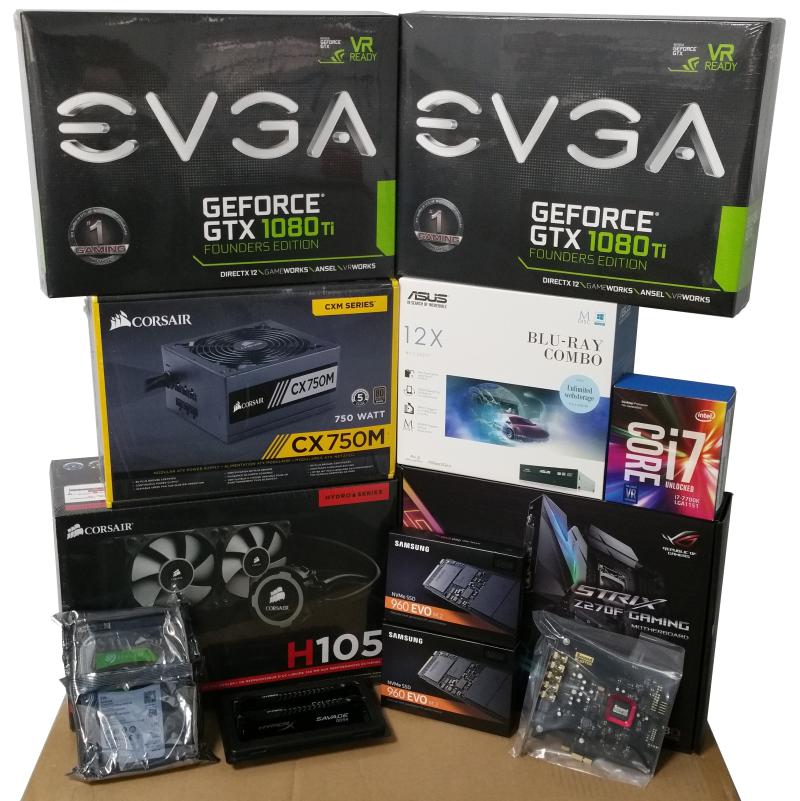 As you can see we use Full Retail products in our systems rather than OEM or BULK parts, where possible, to ensure the very best in quality.
Here is a picture of the components nicely stacked up before the build process began!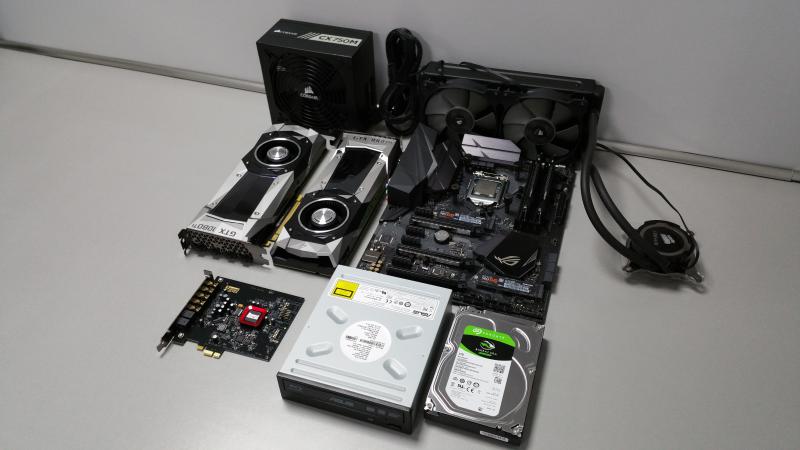 After unboxing the components and assembling the CPU, RAM and M.2 drives we laid them out nicely for a picture before starting to fit them into the case.
We always try to choose the best combination of components to go into all of our systems; matching not only performance but looks as well, we know how important this is when buying or building a top end gaming PC.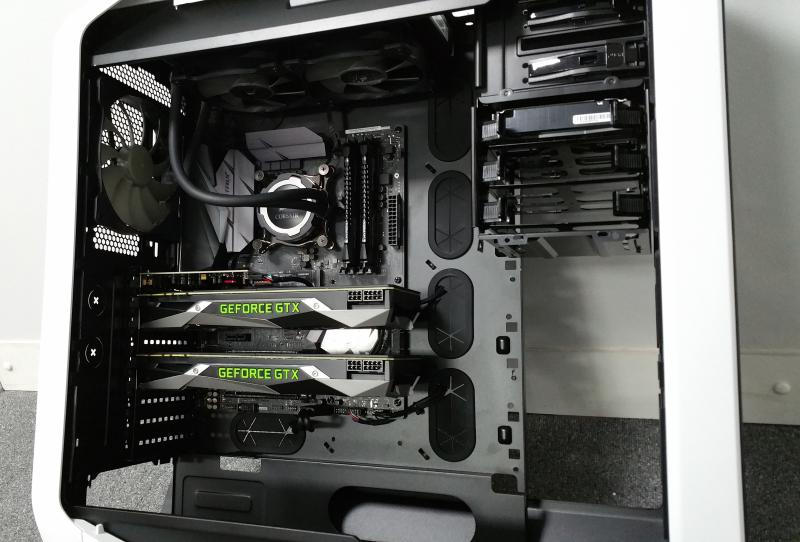 Once the components are fitted and the front panel, fans etc. are connected, it is then time to fit and connect up the power supply. This picture shows the build process before the power supply is installed.
The power supply cables add a lot of the bulk (and usually clutter) to almost any PC, so this picture shows you how much additional space there is before the PSU takes over!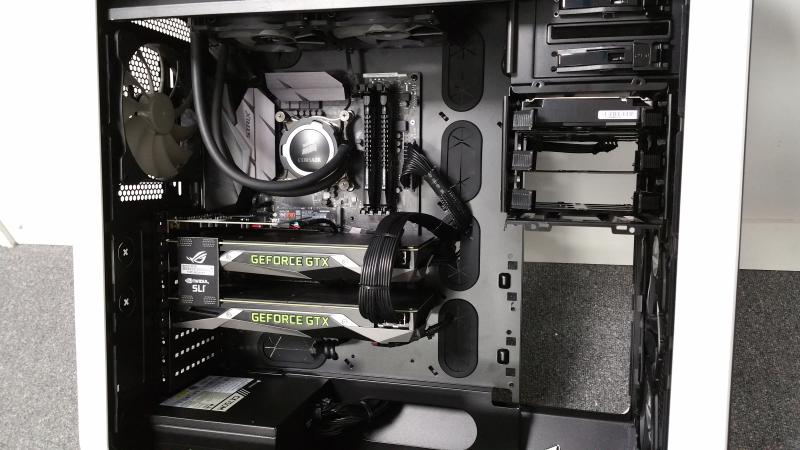 Due to the Power Supply being modular, there aren't masses of unused cables and connectors to try and hide away, meaning that the PC still looks extremely tidy after everything is fitted.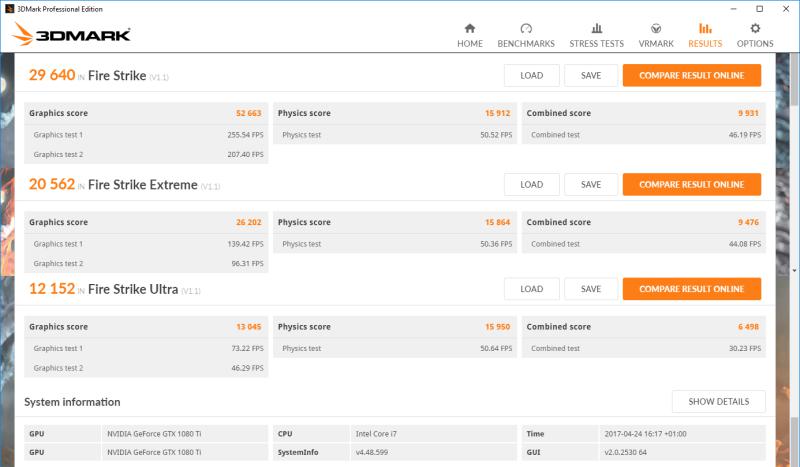 Naturally we ran Futuremark's 3DMark benchmarking software to see how this PC performed and it achieved the following results (without any tweaking of graphics card overclocking);
FireStrike (1080P): 29640
FireStrike Extreme (1440P): 20562
FireStrike Ultra (4K): 12152